Menno Hall
Menno Hall will be a vibrant, distinct and connected community that will build on history, support change, and provide a positive new addition to the University Endowment Lands (UEL). See the MCC Legacy Trust site for more information about the UEL Menno Hall project. We also have a blog page at MennoHall.ca for announcements.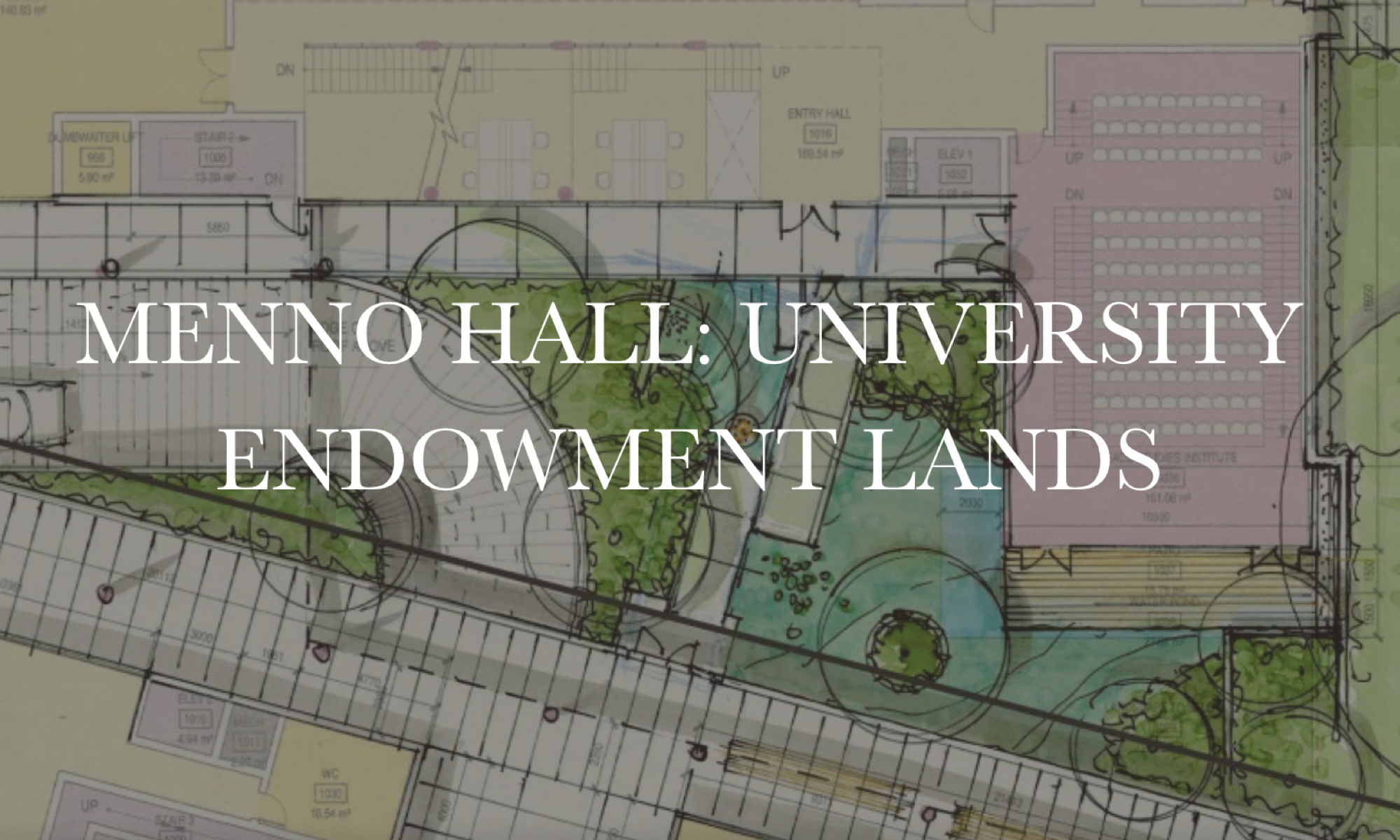 MCC Legacy Trust and the Pacific Centre Discipleship Association (PCDA) have entered into an agreement to jointly develop 2026 Westbrook Mall and 5885 University Blvd into the Menno Hall project. The PCDA's intent is to expand the Christian student ministry that we provided at the Menno Simons Centre on West 11th Avenue for 34 years (1986-2020). For MCC Legacy Trust, the project's rental housing units will enable them to fulfill their mandate for a stable, long-term source of income to support Mennonite Central Committee's charitable initiatives for relief, development, and peace around the globe.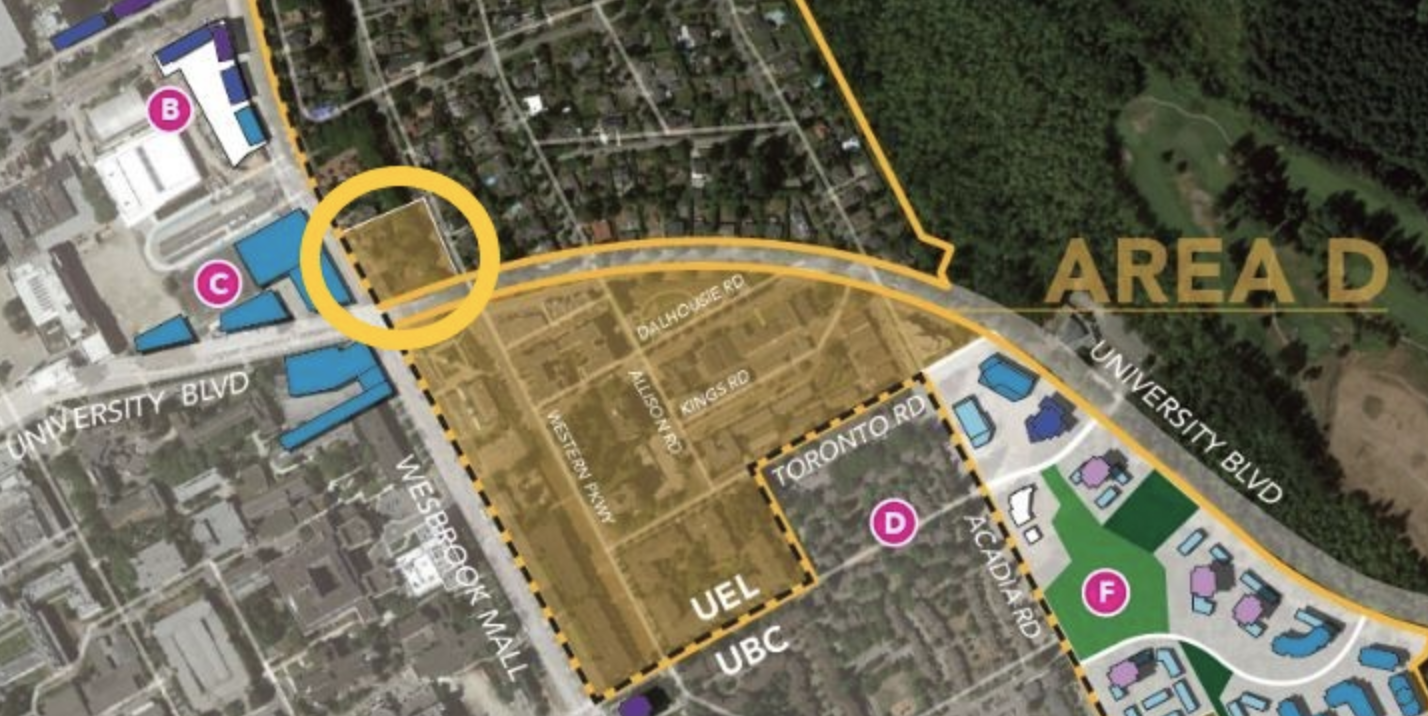 Site map of the corner of Wesbrook Mall and University Boulevard.