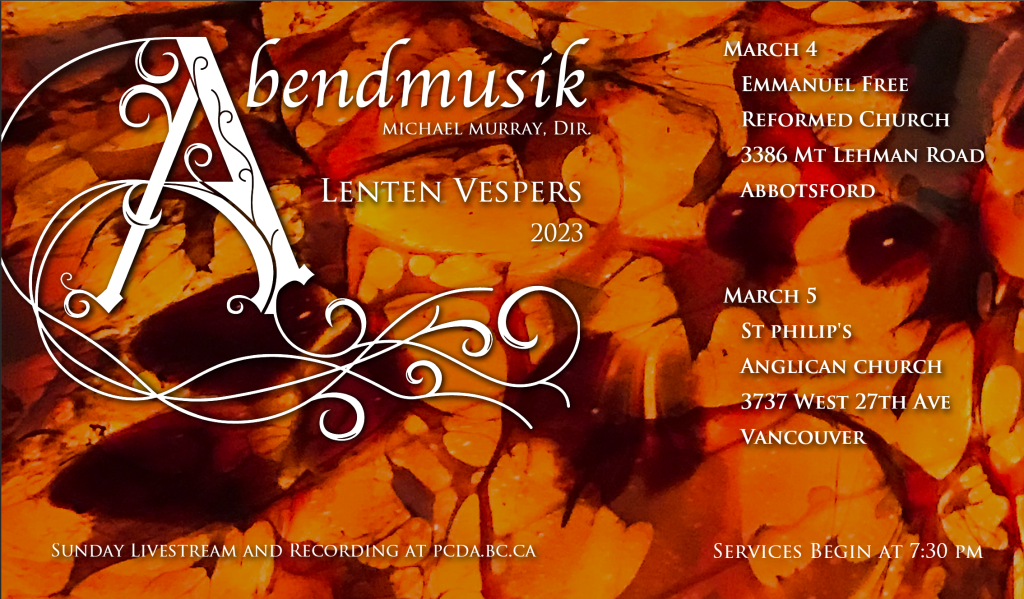 Please join the Abendmusik Vesper Choir at 7:30 p.m. for an hour of Choral Music for the Lenten Season season.
Saturday, March 4, 2023, 7:30 pm, Emmanuel Free Reformed Church, 3386 Mount Lehman Road, Abbotsford, BC
Sunday, March 5, 2023, 7:30 pm, St. Philip's Anglican Church, 3737 West 27th Avenue, Vancouver, BC  + Livestream online
See maps and links to driving directions on the "Hear us sing" page.
NOTE: you can follow along at home by viewing our 16-page program hand-out PDF.